The Travelling Jackaroo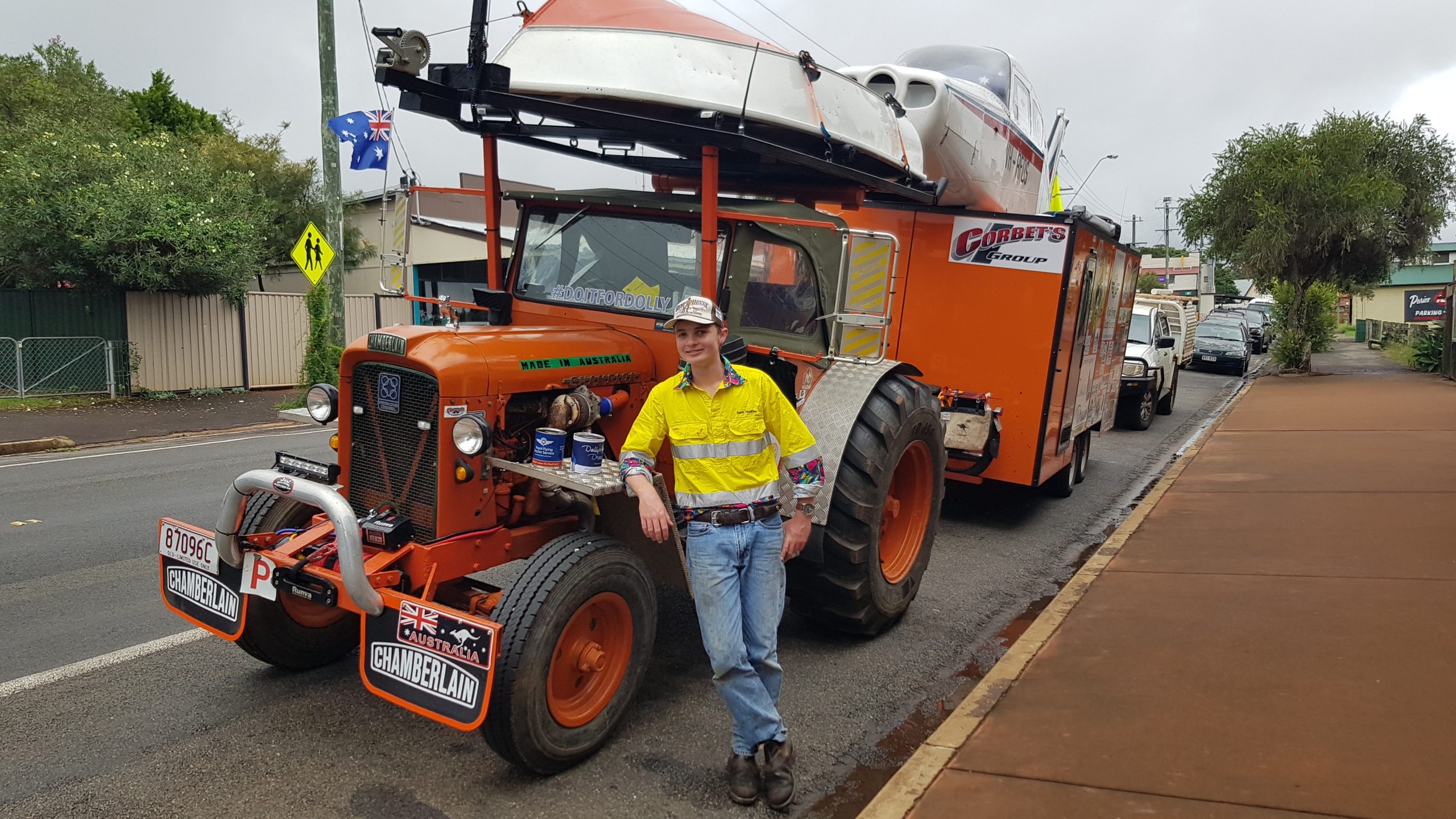 Have you heard of Sam 'The Travelling Jackaroo' who recently started out on a trip around the country in his Tractor to raise funds for the RFDS and Dolly's Dream? He has only just received his P Plate Licence.
His tractor and trailer combination is impossible to miss.
I caught up with him in Yarraman on his second day of the trip to wish him well and to drop a few dollars into the tin. He is a remarkable young fella who has rallied to gather sponsorship and find over 22K followers on Facebook.
He is travelling without long range communications other than his phone and a UHF which concerns me slightly so I was wondering if VKS-737 travellers might be able to keep a bit of an eye out for him and let us all know how he is travelling and maybe log his progress for safety?
His Facebook Page has heaps of info and he does plan on doing some remote travel.
Cheers… Andrew (VKS-737 Mobile 0405)