The VKS-737 Radio Network was established for 'outback' travellers who are in distress by providing them with emergency assistance and support in co-operation with other organisations.
Your donation to VKS-737 Radio Network will be used within Australia to help provide and support emergency high frequency radio communication and safety services to people who live, work or travel in rural and remote areas of Australia.
You can make a real difference by volunteering your time in a variety of ways. Please contact us to discuss how you can help.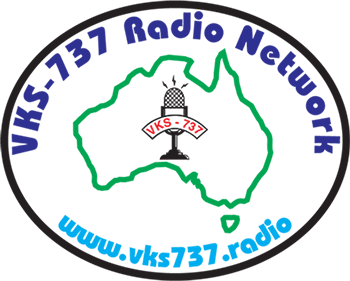 Established in 1993, the network is managed by Administration Staff , Committee Members and volunteers including Message Coordinator, Base Station Operators and Show Representatives.
We are licenced by the Australian Communications Media Authority (ACMA) and subscribers must  comply with all provisions of the Radiocommunications Act 1992.
To provide emergency and general radio communications assistance services to people who live, work or travel in rural and remote areas of Australia, and to be the pre-eminent provider of high frequency radio communications services throughout rural and remote areas of Australia.
The VKS-737 Radio Network is a Public Benevolent Institution. The Network maintains a database containing all user details. Apart from the Name, Callsign and Selcall entries, information in the database is confidential.
The VKS-737 Radio Network is wholly owned by the Australian National 4WD Radio Network Inc. and is neither a part of, nor associated with, the Australian HF Touring Club, or the AussieHF Club
Our VKS-737 Radio Network team is spread out across this country for which sovereignty was never ceded. We acknowledge the Traditional custodians of the lands on which we live, travel and work, and we pay our respects to Elders, past, present and future.
All
Market Place Classified
Subscriber Gallery
DISCLAIMER - PLEASE NOTE:
Except in the case of minor literal corrections, shows advised here are entirely described by the organisers advising us. The VKS-737 network does not have any role in the planning, provisioning or conduct of any Shows. The VKS-737 network does not endorse any posted shows as being worthwhile, safe or legal. The VKS-737 network cannot engage in negotiations with show organisers and/or subscribers interested in participating.
Let's Go Caravan & Camping Sale
Sydney 4WD & Adventure Show
Until the next event - Moonambel 2022 Gathering
The VKS-737 Radio Network stocks a range of official merchandise.
2022 Codan Raffle Winners!
Congratulations !! Codan Envoy 2022 Raffle Winners 1st prize Codan Envoy X1 Mobile Radio Package Peter Bennett…
START USING

VKS-737

TODAY!