SKEDS - AT THE OTHER END OF THE 'LINE'
While travelling, subscribers regularly call in to one of our many daily SKEDS to report their locations, to seek advice or help, or simply to say hello. The photo below is an example of how one of our operators handles such contact. Circumstances do vary greatly, depending on the base in use and the rostered operator, but most requirements are common to all SKEDS.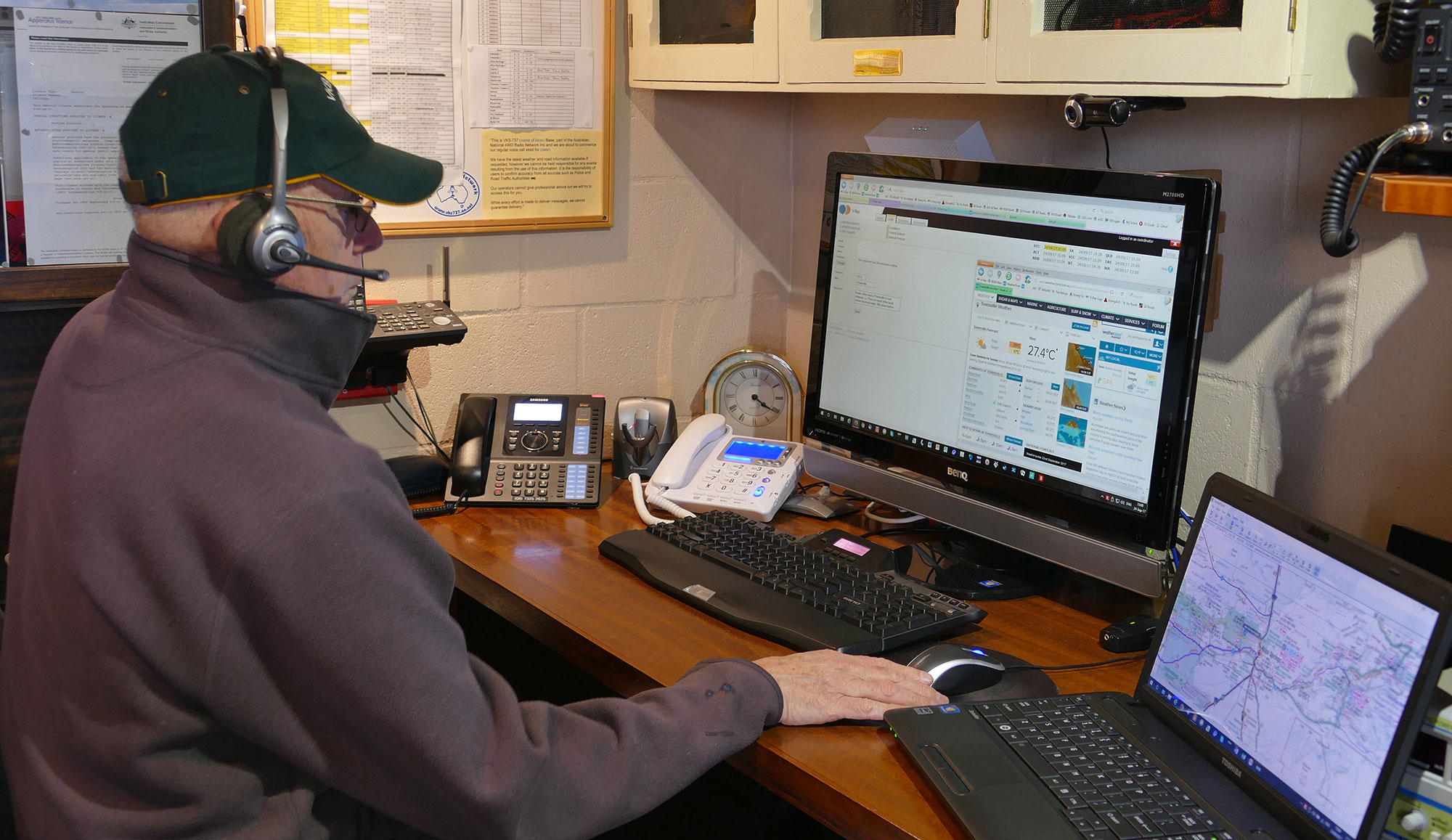 WHITEBOARD: Often accessed information is displayed on this whiteboard for easy retrieval.
ON LAPTOP: This operator uses a laptop to access further information to assist with skeds. Here, Australian Maps are displayed. Using this, the operator can accurately locate a caller who sends coordinates over the air. Preferred standard is degrees, minutes and seconds.
ON LOG SCREEN: Subscribers' callsigns are entered in this window. The V-REP Database displays subscribers' names and alerts the operator if there is a subscriber message waiting. The database can also display other important information, especially if a traveller is in distress. All network operators have instant access to any updates.
ON WEATHERZONE SCREEN: Weather and road conditions for any part of Australia or any other relevant information can be accessed as requested by callers.
BATPHONE: This telephone enables direct access to any of the Network's Base Stations. The operator can take full control of the base station using the keypad on this phone. The headset being worn by the operator helps to maximise transmission and reception quality.
START USING

VKS-737

TODAY!