Sad Story of a Dead Codan Product… Sort Of…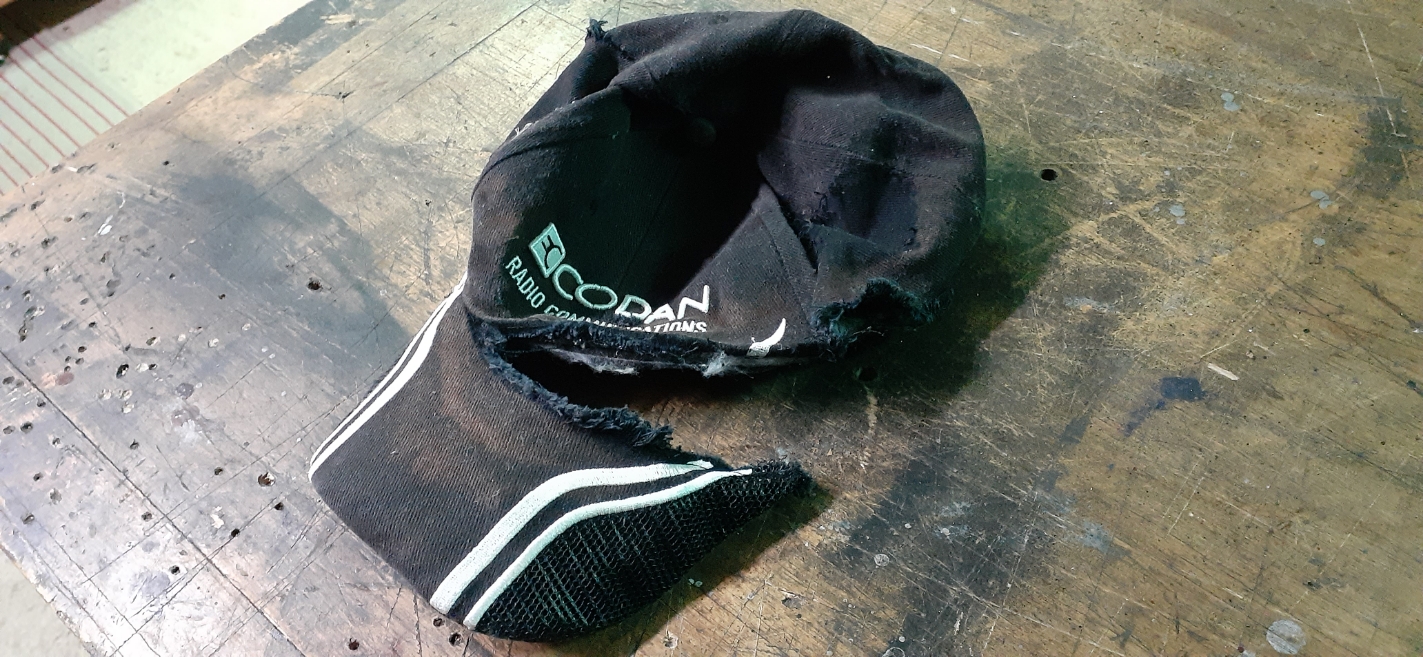 Percy, one of our most regular callers, lives in Brinkworth, north of Adelaide towards Port Pirie.
This is a distressing story about a dead Codan product… well… a cap anyway.
It seems that our Percy was called upon one day recently to volunteer his services and his extensive ride-on mower skills to slash a bit of long grass. True to form, he was soon mounted on his trusty mower, cap on head to perform his civic duty.
Only issue this day is there was a bit of wind about, not from Percy himself but from the prevailing atmospheric conditions. Not to be deterred, he was well into the job when without prior notice, his prized Codan Cap departed his head and came to rest in the long grass, somewhere behind the mower.
"No worry" thought our young Percy. He'd just back up a bit and retrieve his cap. No need to get off the mower. Easy task…
Not so easy! After backing up he couldn't initially locate his hard earned cap, until reality struck home. The cap was officially deceased! Stuffed, thanks to the efforts of the ride-on's blades.
On arriving back home, dead cap in hand, Percy related its untimely demise to his loving wife who remained somewhat less than impressed with his efforts. He also related the sad story to our Base Operators Howard and Tony, expecting that it would be the end of his history with a Codan Cap, originally a gift from Howard. Tony, though was able to come to the rescue by providing a spare Codan cap that he had in his possession.
The replacement cap was its the way to Brinkworth. Now all Percy needed to accomplish was to be the lucky winner of our 2022 Codan Envoy Raffle so he'd have a lovely new HF radio to match his replacement cap. Maybe you can beat him to it by winning it instead but remember, keep your cap tightly on your head lest it succumbs to an untimely death the same as Percy's did.
Meanwhile, the victim of his endeavours hangs forlornly on a lump of wood in his shed, as a warning to visitors of the dangers of ride-on mowers and recalcitrant Codan caps.